Marketing Intelligence Solutions: All the Technology, Service, & Guidance You'll Need
Get Insights In Seconds
Turns All Your Messy & Siloed Data Into Actionable Insights.
CRM + Sales + Advertising + Social + Online + Offline + Product Sales
Your Automated Data Pipeline
The first step to delivering a complete analytics solution is integrating with all your marketing & advertising sources.
We connect to all your data sources using a variety of ETL technologies. Your data is then centralized in your own secure data warehouse where we then begin to transform & blend it.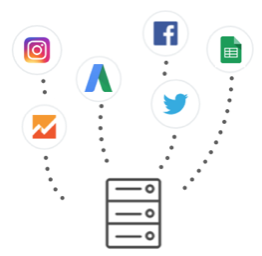 300+ Integrations Available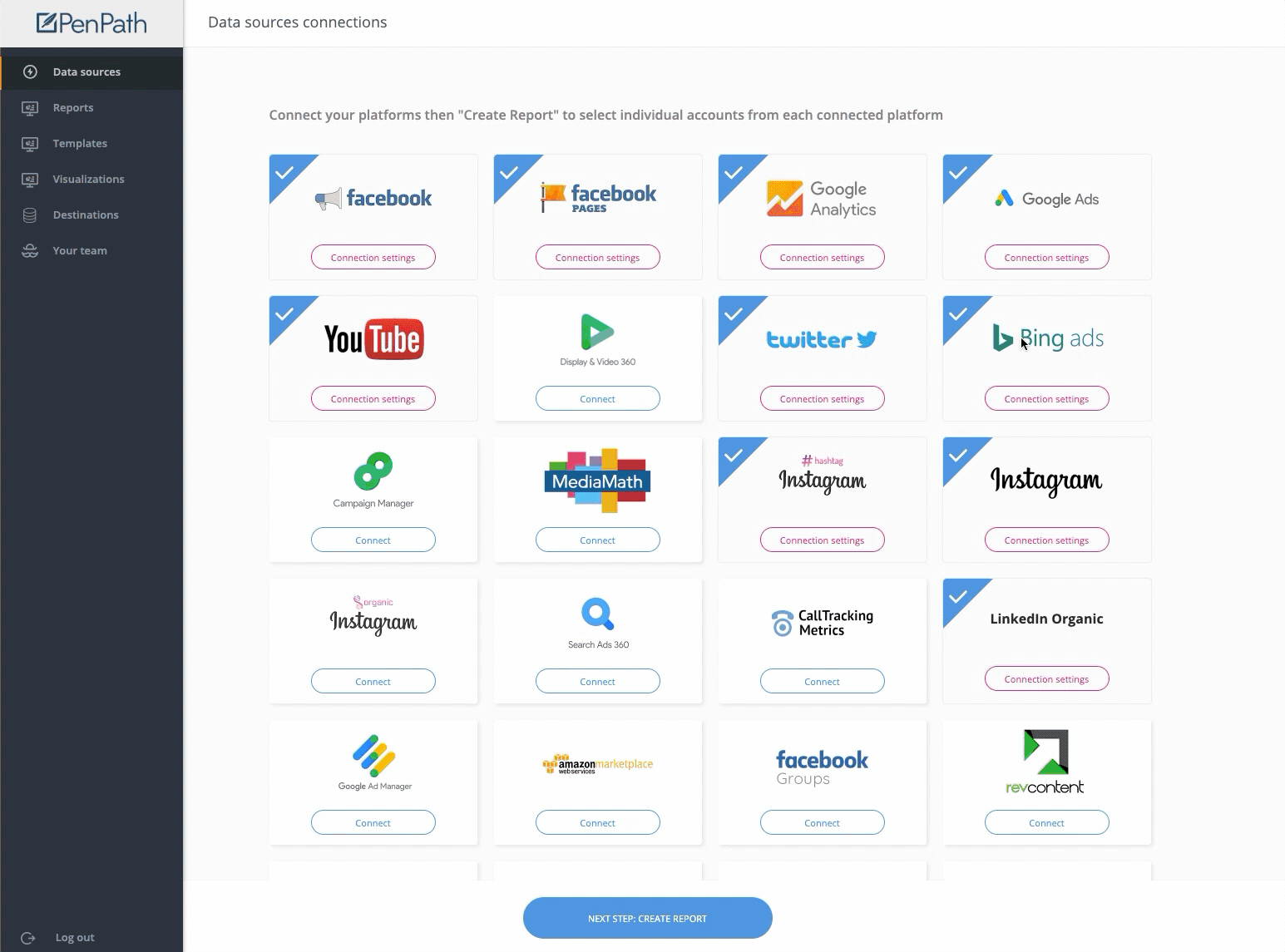 Data blending is the process of restructuring data from multiple sources into a functioning dataset. This process takes place pre-aggregation & visualization. We provide the backend technology & experience to blend marketing & sales data. To cleanse the data we redesign it into usable/functional formats & correct/remove any bad data.
Data blending is one of the most challenging parts of the process and where we spend most of our efforts. The hard work allows our clients to visualize and extract powerful insights that were previously unattainable.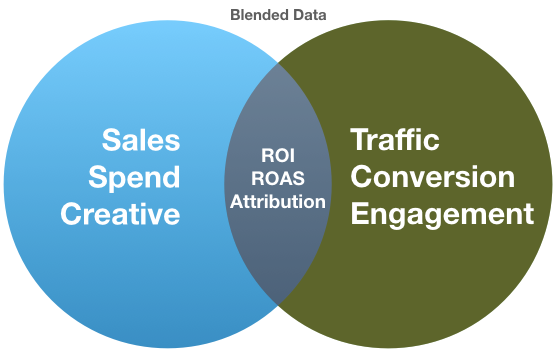 Your new reports will deliver clarity and powerful insights. Our custom dashboards are built so that it's easy for you to take action rather than dig for answers between siloed data. Agencies can use their reports to track their KPIs, benchmarks, or trends internally or with clients.
Would you like to white-label your reports? We allow you to add your logo, font, and company colors to complete the look. They can be easily embedded on your own website's domain or automatically emailed whenever they are needed.
Never worry about scale issues again. Our system is fully scalable allowing you to add virtually unlimited data, data sources, reports, or report adjustments. Our only goal is to give agencies ultimate control over their marketing analytics data.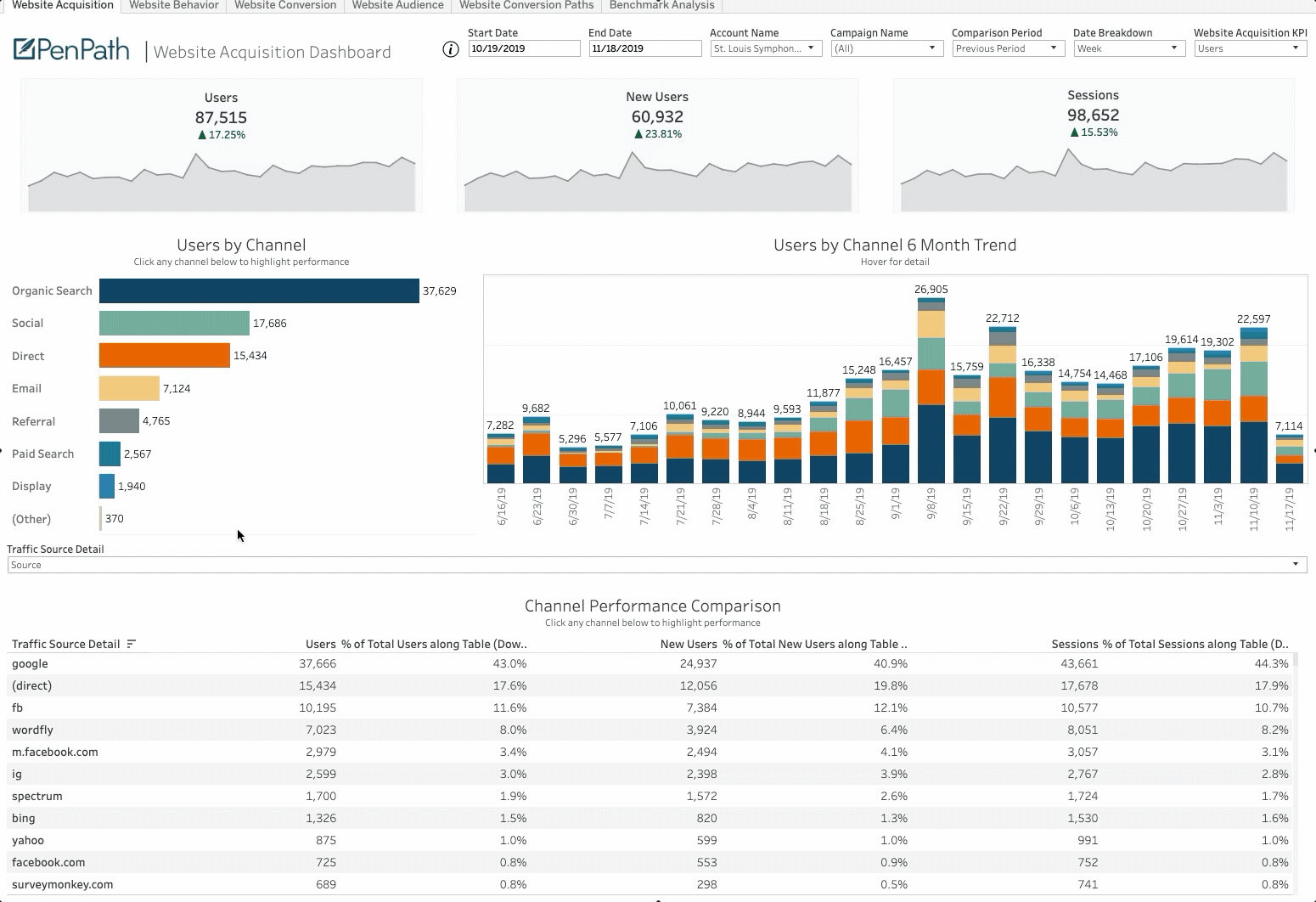 A Complete Solution At The Intersection Of People & Technology
Technology
PenPath's technology integrates all your marketing data sources into one single database that is updated daily so you can always have the freshest data to make optimal decisions. PenPath models your data so that you can gain real insights. The last phase is delivering personalized dashboards.
Services
PenPath's services are tailored for marketing teams. Expect the guidance you need to easily navigate and answer business-critical questions. Previously unreachable insights such as understanding revenue's attribution can be answered in seconds. Focus on making optimal decisions and less time analyzing.
A Complete Solution At The Intersection Of People & Technology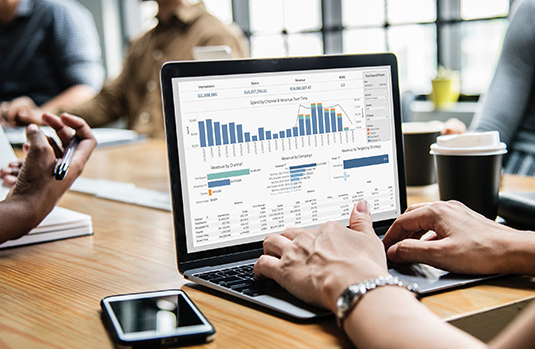 Interactive & Clean
Click, drag, and simply play with the data to make it work for you. Incredible insights can be derived when you combine information into one location.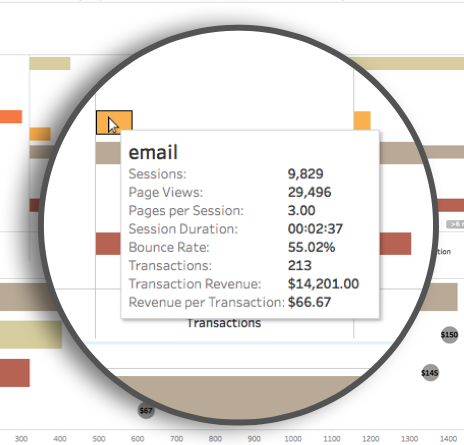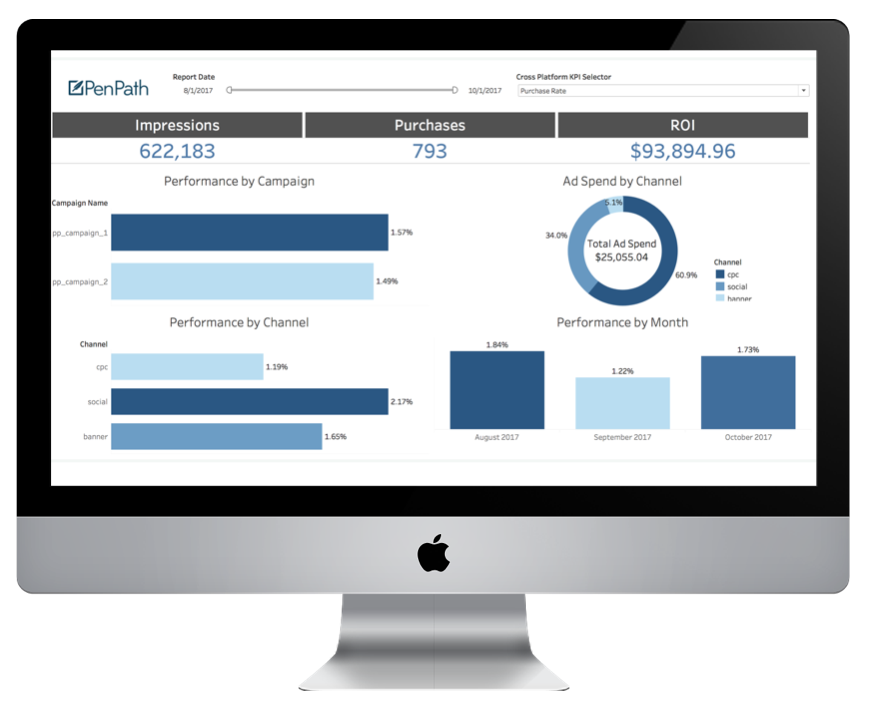 Dashboard Benefits
100% Custom
Integrate Data
Interactive Charts
ROI Metrics
Daily Updates
Clean Design
Accessible Anywhere
Real-Time Insights & Performance Updates
Combine all your marketing data such as sales, engagements, website traffic, campaign performances to build the ultimate executive dashboard. Bringing your marketing data together is the only way to paint a complete picture. We will customize how your data is visualized to quickly understand what's going on in real-time. Guaranteed to save your marketing team significant time and unlock new opportunities.
Let's Talk
Which Data Would You Like To See Combined & Visualized?
CSV or API: Here are examples of data we can access