As a marketer, the metrics Ad Cost Data and Website Sessions matter. Sometimes though, they can be tricky to define and locate.
We'll see where we can find them on common marketing platforms, and then figure out a way to piece them together for further insight and analysis.
Let's get started!
Table Of Contents
---
Ad Cost Data Definition
Website Session Definition
Introduction To Calculated Metrics
---
1. Ad Cost Data Definition
In the previous article, we talked about specifically finding the "spend" of marketing. We were specific about finding the spend in general so we could calculate important formulas like ROAS (Return On Ad Spend), for example.
For this article, we want all of the ad cost data that leads to a website session. This is because instead of measuring ROAS, we are going to focus on measuring the cost per website session.
What are some of the types of advertising that would lead to a website session?
Some of these are part of the Google Display Network.
Paid Banner Ads (Direct On Websites)
Bing Ads (Now Microsoft Advertising)
Sponsored Content on Websites (Direct On Websites)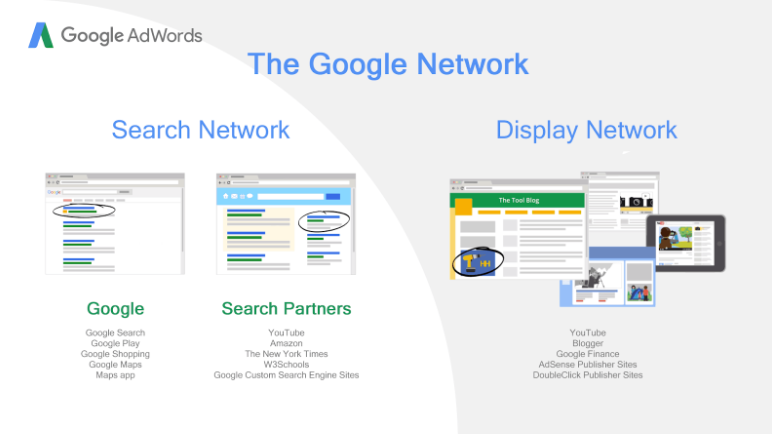 Everything In The Google Network. Source: Twinword
Let's see where we would find cost for each of these platforms.
Paid Banner Ads (Direct On Websites)
For Paid Banner Ads, since they are manually put on the website by the website administrator, you would have to ask them how much they cost.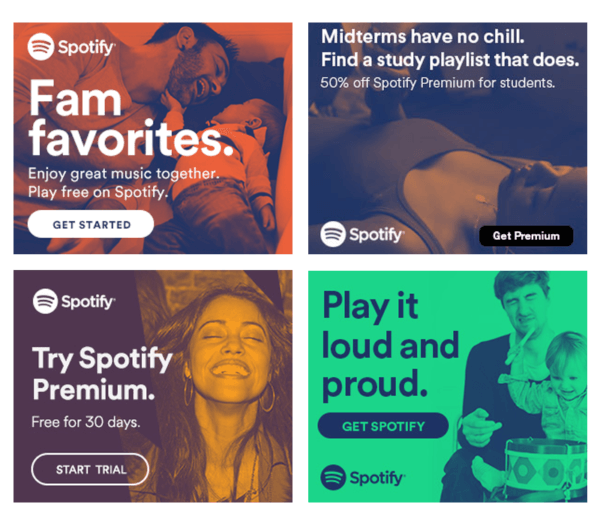 Example of banner ads. Source: BannerSnack
Google Adsense Network
Fortunately for Google Adsense, participation is free! There is no cost, and Google pays you for revenue.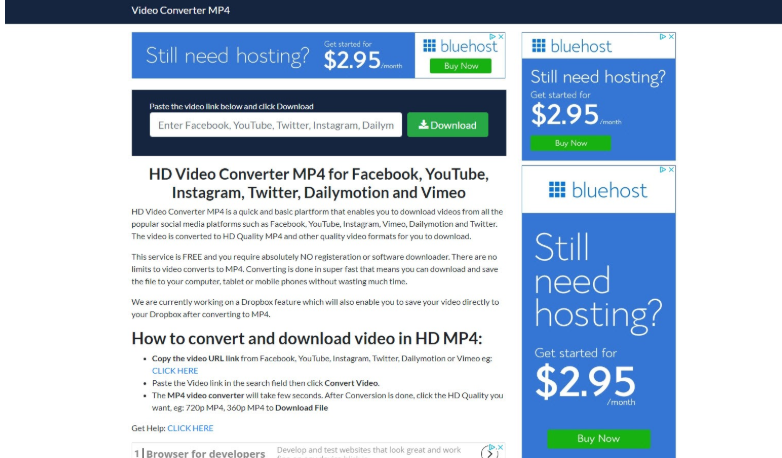 Bluehost uses Adsense to personalize ads for people who have visited its site. Source: Icynets
Youtube Ads
Youtube Ads cost depends on 2 criteria:
A) How much your budget is
B) Viewers that watch your ads for at least 30 seconds
Based on that, you can figure out how much your ads will cost. The UI for Youtube Ads is the same as Google Ads, seen below. The cost metric will be in the same place as the Google Ads interface.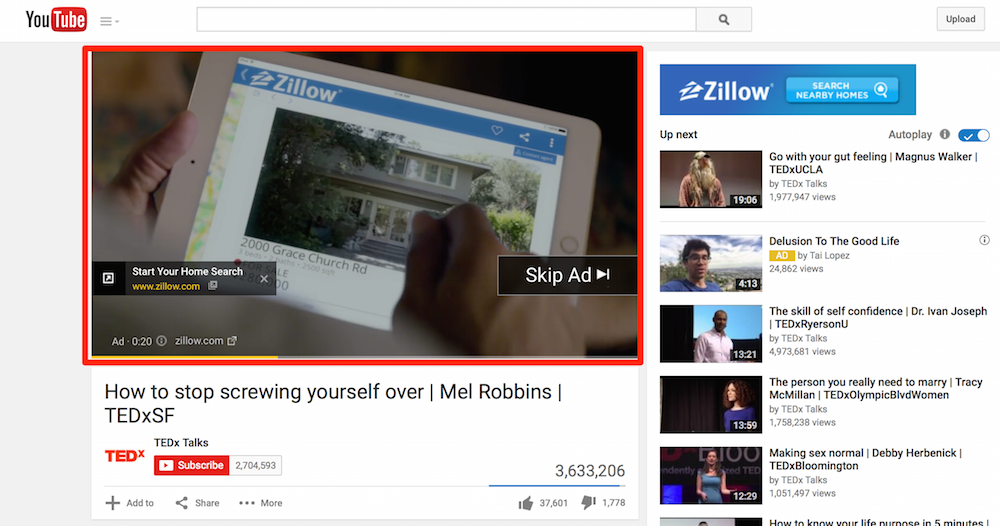 An example of a Youtube Ad. Source: Influencer Marketing Hub
Paid Search (Google Ads)
Since Google Ads and Youtube Ads are both run by Google, the pricing works similarly. For Google Ads, the cost also depends on a couple factors:
A) Your Google Ads Budget
B) Users that click on your ads to visit the website or call the business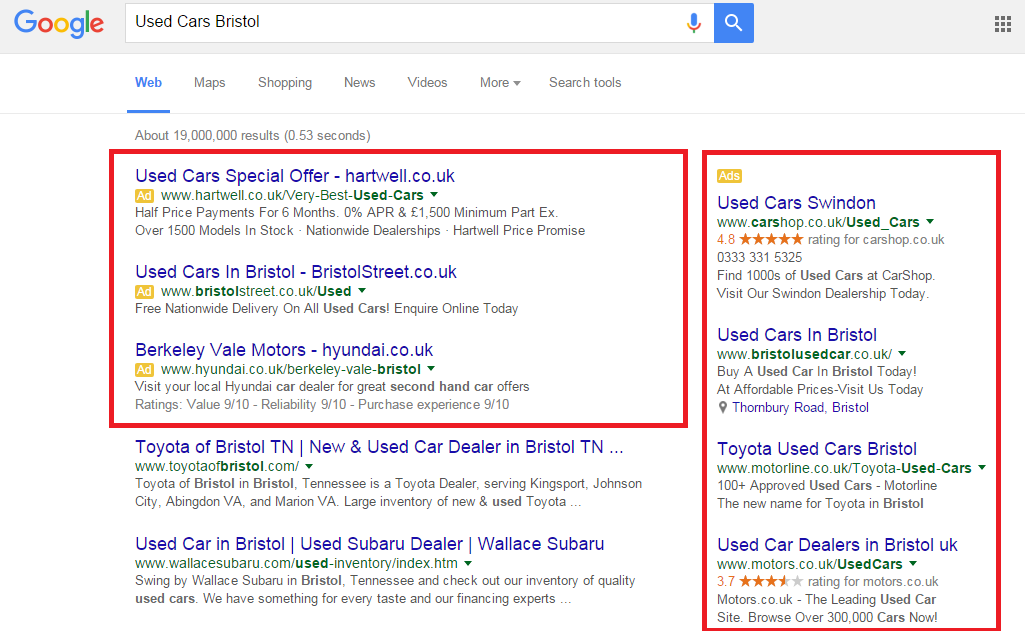 Source: WSI
The best part of that, though, is that the UI is the same. Here is what it looks like and where you would find the cost metric.

Source: Google Adwords
So most of these types of advertising either lead to a website hit on popular blog posts, or to a lead page with a CTA. Your ads will depend on whether the company is focused on spreading awareness or lead generation.
This depends on which stage it's at in the inbound marketing funnel.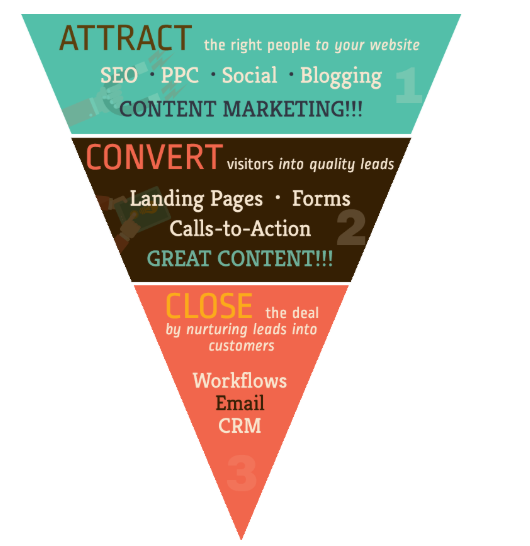 Source: Protocol80
Ok, but what do we exactly mean when we talk about a "website hit" or a "website session"? How much time does someone have to be on the page before it registers?
We're going to go over those questions in the next section.
2. Website Sessions
So we've already clarified by this point that we want to have ads that lead to our website for a purpose, whether it be branding or lead generation.
But if the bounce rate is less than a second, does that still count as a session?
According to Google Analytics, a website session is based on the journey a user takes on your site within a given timeframe. This can include multiple pages, events and interactions.
Think of it like this:

Source: Google Analytics
There are only three times a session ends:
A) After 30 minutes of inactivity (This is the default but you can change it to a custom timeframe
B) At Midnight
C) If a user comes and leaves through one campaign, and then comes back through another campaign
Additionally, as the user views more and more pages, the expiration time resets, giving the user more time until the session ends.
Source: Google Analytics
Where do we find website sessions?
The metric for website sessions is found in Google Analytics, along with other web metrics. Go to Acquisition → All Traffic → Channels. You should be able to see "Sessions" as a metric on the right.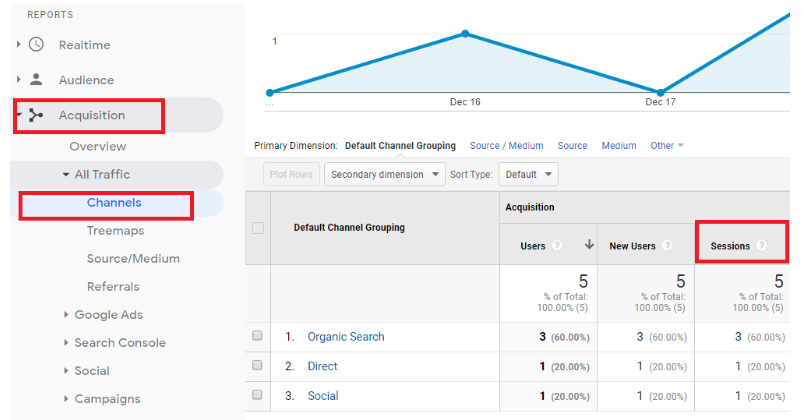 Source: Google Analytics
This is good information to know, but how does it help us do business better? Below, we'll go over how this can translate into direct insights.
3. Introduction To Calculated Metrics
The reason we want to know ad cost data and website session data is so we can combine those to make unique calculated metrics.
What is a calculated metric? According to the Google Analytics Help Center, "Calculated Metrics are user-defined metrics that are computed from existing metrics and drive more relevant analyses and enable greater actionability without leaving the product."
These calculated metrics are the backbone of data analytics, which is why they were a welcome addition to Google Analytics. Custom metrics help marketers determine metrics that work for their business and KPIs.
Currently, Google Analytics is one of the best ways to determine calculated metrics in terms of web analytics. However, how would we combine all of the above advertising platform costs with web session data?
This is a little more complicated.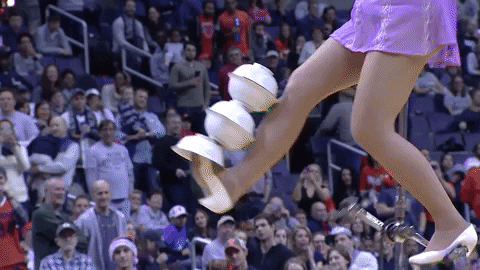 In the next article, we'll see what metrics we can calculate with ad cost and web session information. We'll also take a look at a dashboard that has that data, and what insights we can uncover from it. From that, we'll see how it can help a business's marketing strategy.
PenPath, our Marketing Intelligence Solution, specializes in understanding digital marketing data beyond software like Google Analytics. We specifically help digital marketers answer questions about their business through streamlining all marketing data.
Using Web Analytics to power Business Intelligence insights, we've consulted marketers on how to take their company to the next level. If this sounds like you, book a demo with us.
If you don't need our services yet, keep reading to binge on everything marketing data analytics!