Shopify Ecommerce Dashboards for Tableau
Executive Overview Template
Automated Reporting

Get Dashboard Template
Easily Answer Key Questions With PenPath's Shopify Overview Dashboard:
PenPath's Shopify Overview Dashboard is perfect for executives who need a quick pulse check on all ecommerce sales performance metrics. Easily click into any KPI to see a more detailed dashboard with real-time data.  
How are ecommerce sales trending on a daily, weekly, or quarterly basis?

Track how sales are pacing and easily see sales compared to the same period last year or prior period.

How many products have we sold and how is that pacing compared to the last day, month, or year?

Preparing and tracking inventory for an ecommerce store can be challenging. You can use the total product sales metric as a helpful indicator to see how many products have been purchased and how that's trending.

How many ecommerce Orders have we had placed? Online shopping

Orders is a foundational metric for any ecommerce store so it is vital to track how many orders have come in daily and if there are any seasonal trends.

What is our Average Order Value and how is that trending compared to last year?

Measure Average Order Value (AOV) over time as you consider doing more upselling or adding more products. 

How many ecommerce Customers have we had over time?

Measuring Total Unique Customers to understand market share and customer growth rate. 

What is our online store's Return Customer Rate? Measure ecommerce Customer Return Rate in order to increase Customer Lifetime Value.

How much money has been refunded to online customers and how is that changing compared to the previous period or year?

Ecommerce stores need to minimize refunds. Track how much revenue has been lost to refunds and investigate unexpected spikes. 

What is my ecommerce store's Customer Lifetime Value?

Measure LTV trends and optimize acquisition by adjusting your CAC accordingly. 
Enhanced Shopify Analytics:
Easily filter the start and end date.
Data is refreshed daily.
Compare growth change to the previous period or previous year.
Designed for an efficient executive overview of KPI performance.
Click to open a more detailed performance report.
Customize this dashboard by integrating other platform data such as Amazon sales.
Learn more about PenPath's Shopify Integration
Shopify KPIs Include
GROSS SALES
The amount of e-commerce store revenue equals the product selling price times the quantity sold in the selected period. The selling price includes discounts but does not include taxes, shipping costs, or tips.

TOTAL PRODUCTS SOLD
The number of items purchased in the selected period

TOTAL ORDERS
The number of orders placed in the selected period

AVERAGE ORDER VALUE
Equals to Gross Sales / The number of Orders

TOTAL CUSTOMERS
The number of unique customers who ordered in the selected period

RETURN CUSTOMER RATE
The amount of money returned to the customer

REFUNDED AMOUNT
The amount of money for the refund order

CUSTOMER LIFETIME VALUE
The total amount of money a customer is expected to spend during their lifetime.
Customize with more KPIs
"Working with the PenPath team on a variety of digital projects really helped organize and identify important trends that we were missing within our e-commerce platforms. Once PenPath did a deep dive and analysis of all our data, we quickly implemented the new tactics they suggested and have seen amazing results with increased sales and conversions.

Ron Roy

CEO, Wines That Rock
DTC brands need to integrate data from all their data sources to increase business performance. Accelerate your business growth with a custom Shopify dashboard that offers much more than what's available in the Shopify interface.
CONTINUE READING
Fully Customizable Dashboards
UNRESTRICTED VISUALIZATION
As more questions arise, you may want to adjust how your dashboards look and what they include. Making changes can easily be done with the help of PenPath or internally by using Tableau.
GET STARTED
Explore Dashboard Templates and Design Concepts
Paid Advertising Overview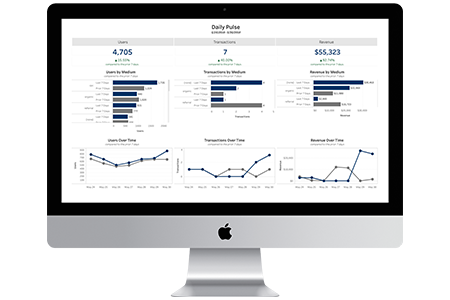 Website Performance Overview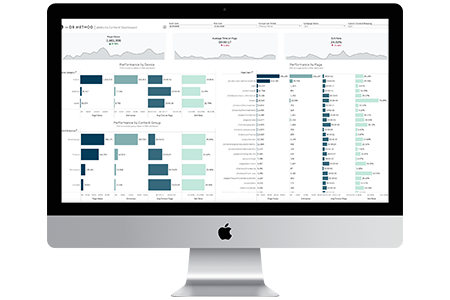 SEO Overview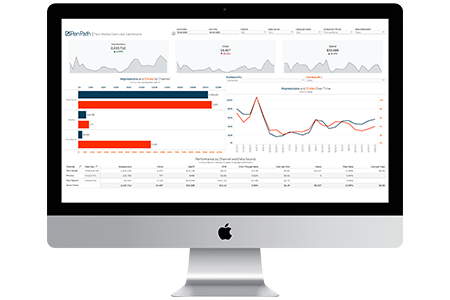 Organic Social Overview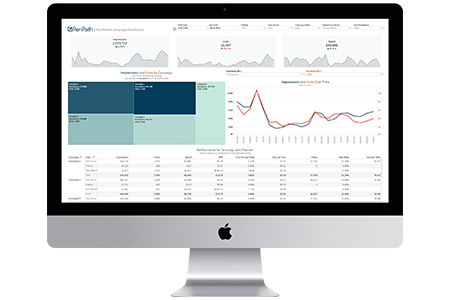 Paid Social Overview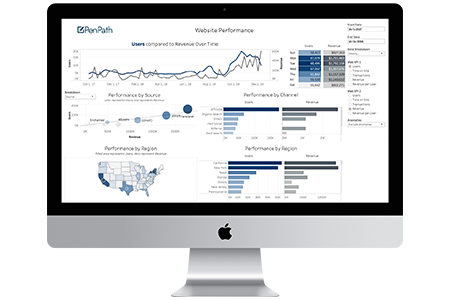 Weekly Performance Report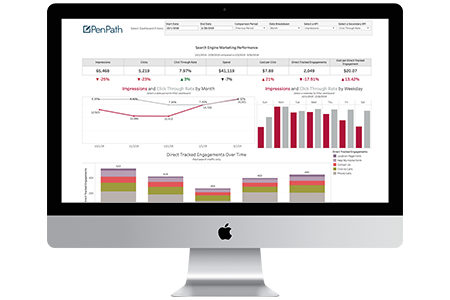 Paid Advertising Overview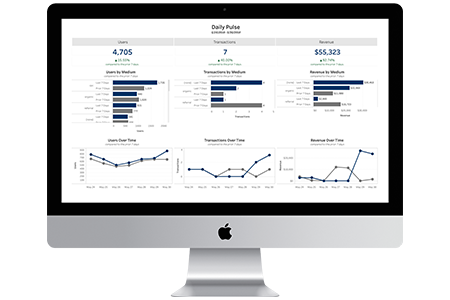 Website Performance Overview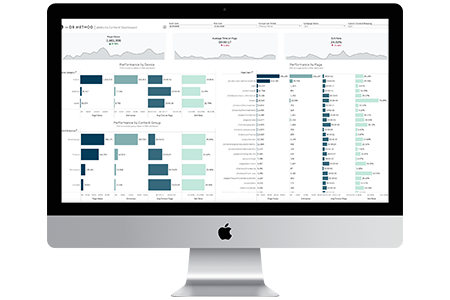 SEO Overview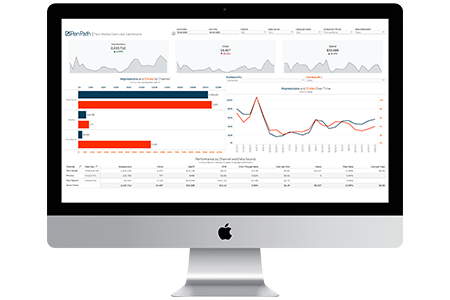 Organic Social Overview Overview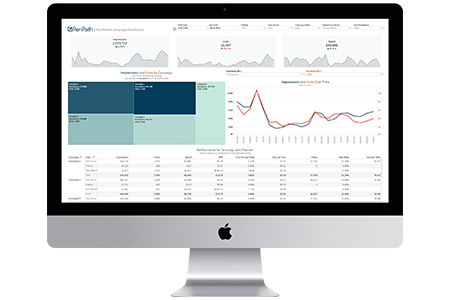 Paid Social Overview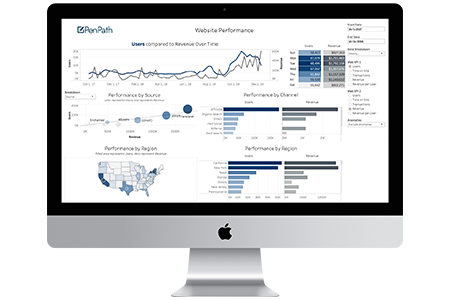 Weekly Performance Report